Landscape Architecture Plan Rendering Services
Welcome Landscaping Professionals to our Midwest Studio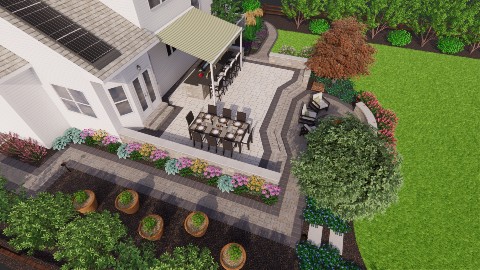 We can design independently for you or we can translate your ideas to a professional 2D CAD Masterplan and an incredible 3D photorealistic visualization quickly and consistently.
With our design support, you can produce twice as many designs allowing more time to meet new clients and produce work for your crews. Flexible companies thrive! Partnering with LandscapeArchitectural.com will give you a competitive advantage and a clear path to sustainable growth.
It's not uncommon for landscape professionals to wear many hats day-to-day. Often, there is just not enough time to get everything accomplished. We know you have great ideas and we want to help you achieve them. Whether you do not have any experience modeling in 3D or you just can not keep up, we are eager and ready to support you with our landscape architecture plan rendering services.
Our industry is changing quickly, and adapting is the only sure way to grow and succeed.  Watch your crews work quicker with the aid of 3D visualizations. Elevate our industry and show your clients the value of working with your company.
We are here to make you look good.
Benefits of our Landscape 3D Rendering Services:
*20 years of experience in the Landscape Industry from Material Sales to Landscape Design and Project Management
*Honest, dependable, and knowledgeable of well-designed landscapes
*Give your business a competitive advantage by showcasing high quality, 2D plans and 3D photo-realistic renderings
*Double your design capacity for much less than the cost of hiring an employee
*Impressive presentations at affordable prices
*Consistent service that is always friendly and fast
*With our support, one designer can deliver twice as many designs
*Free up yourself or your staff to work on other things
*Two Revisions included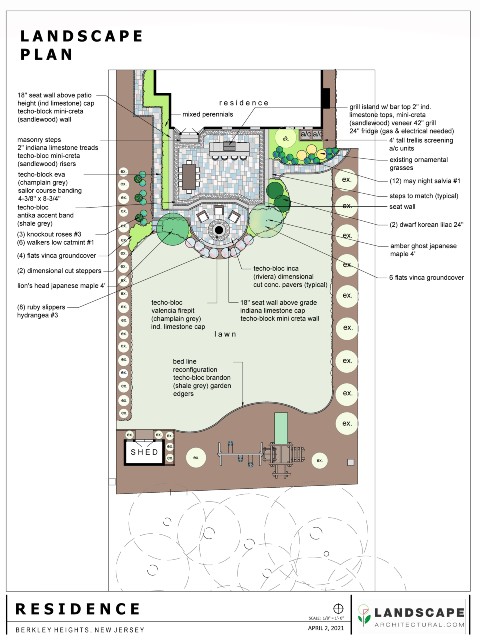 Case Study
Please watch this quick three minute CASE STUDY of how Landscape Architectural is able to support busy contractors and landscape professionals. See for yourself how our business model can support you and your business.
If you believe we're a good for you, please reach out to us so we can break new ground together!